We provide accommodation in a modern guest - house Kalina (in Czech Pension Kalina) which is situated in a quiet residential area near the historical town called Tábor (90 km south of Prague) which is a gate into South Bohemia. Here you can spend your holiday all the year round.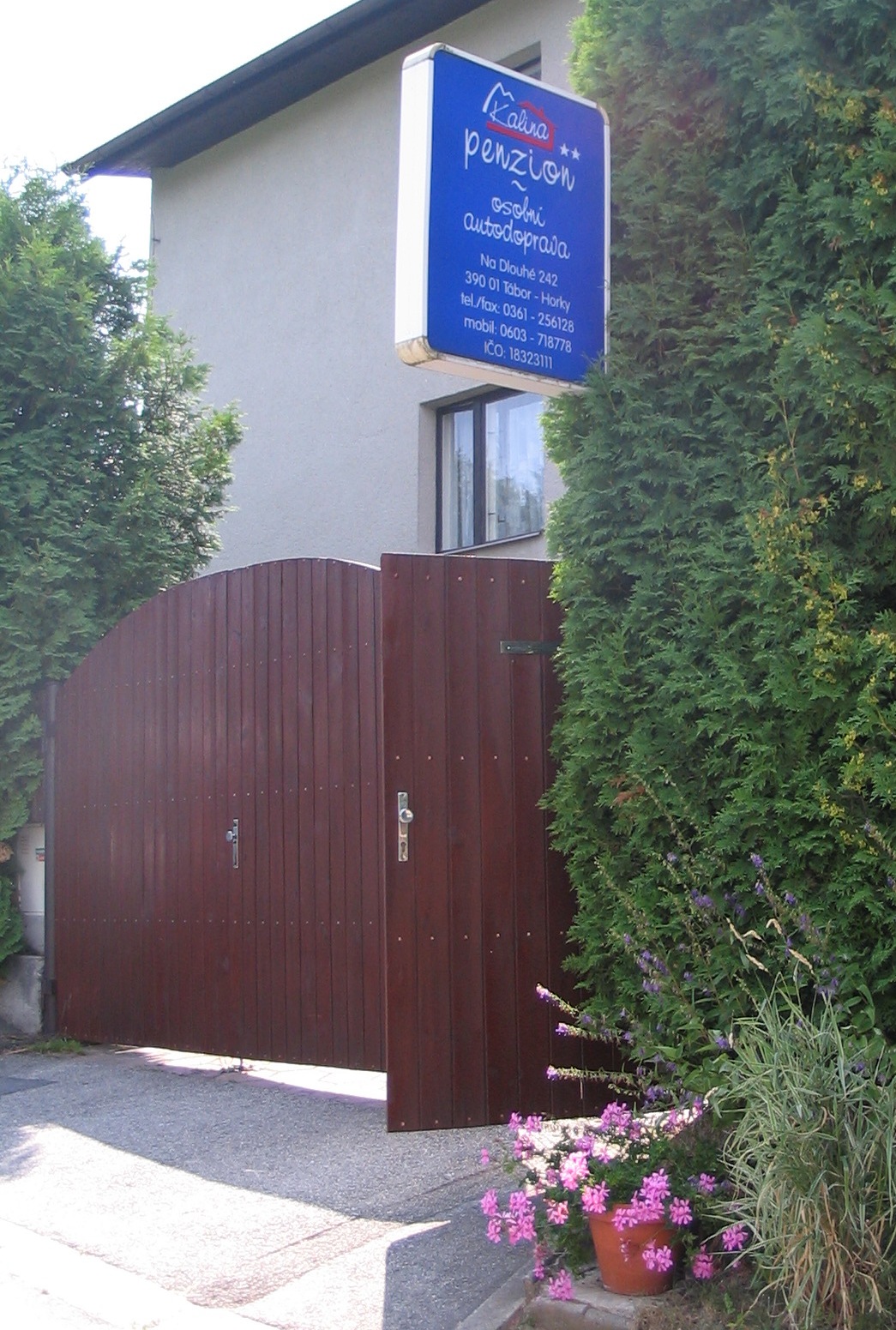 Pension Kalina*** - Tábor - rooms, appartments
It is a very comfortable house with a very large garden which can be used by all our guests. You may choose our room with two beds with the possibility to have an extra bed, or 2 four beds apartments. The apartments have everything you need. Colour TV, bathroom with pressured shower and toilet,hairdryer, kitchenette, toaster, dining table and chairs. Even each room has got a bathroom, cable TV, satellite; some rooms have got a balcony. All rooms are non-smoking. Connecting to the internet via WI-FI to 20Mbit/s throughout the guesthouse. We provide accommodation with breakfast only, however, in the neighbourhood there is a good restaurant called Pintovka with excellent cuisine.
Pension Kalina*** - Parking
Free parking lot is next to the pension, there are also a few garage places available.
Pension Kalina*** - Services
Upon agreement you may also put up your dog at the guest-house. In the guest house there is also a social room available for the clients. We are also able to ensure mountain bikes, canoes, garden grills, tickets to various cultural, sports and social events organised in the Tábor region. This year we are also offering transport service , optional trips for which,airport transfers, we have bought a special Mercedes - Benz Vito.
We wish you a pleasant stay in Tábor.

Kalina Family.